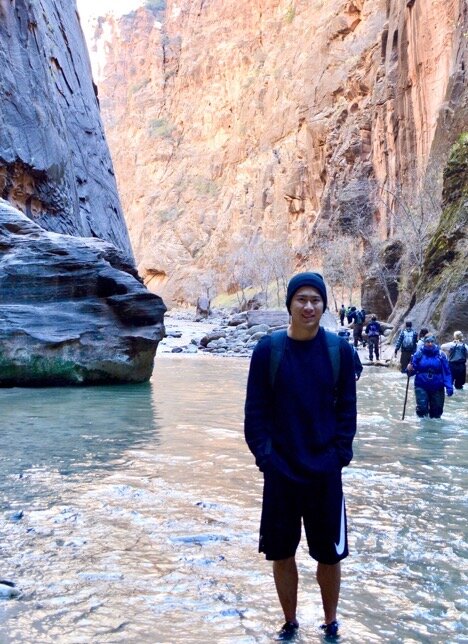 Peter graduated from Chapman University with his DPT in Dec 2017.
What is one thing you're glad you did as a PT student?
The best thing as a student was choosing to have a variety of exposure during clinical rotations. I had OP ortho (WC mill), SNF, and OP (neuro/peds/sports) at CHOC; throughout the age range and all kinds of diagnoses. There are few patients that walk into the clinic now that I feel unprepared to at least evaluate.
What is one thing you wish you did as a PT student?
As active as I am now as a younger PT, I really wished I did more networking, attend conferences, and be a part of advocacy. Having those soft skills to network will help expose you to more PTs that are doing things the right way and doing it well.
What is one piece of advice you'd like to give current PT students?
It does not matter what you know or how much you know, if you cannot teach these concepts in a way your patients understand; learn how to be a teacher. And I know y'all asking for one piece, but I am going to put a plugin for learning mindfulness and work(school)/life balance so you do not burn out!
Thank you Peter for your words of wisdom!
Words of Wisdom is a new series where we reach out to new and recent PT graduates for their advice to students! If you have someone you want us to talk to, let us know in the comments!